Hear and understand television better
Watching television can be a wonderful way to relax and leave everyday life behind. It is also a popular leisure activity and welcome entertainment for older people. However, if hearing deteriorates, leisurely evenings watching TV quickly become a nuisance. Intensive listening due to hearing problems leads to symptoms of fatigue. In addition, poor sound quality, excessively loud background noise or a high dynamic range of film music and sound effects are a common reason why older and hard-of-hearing people can no longer understand the TV sound well.
This is where the OSKAR TV listening aid from faller audio offers the ideal solution. The portable TV speaker amplifies the sound of the TV and filters out background noise so that dialogues can be heard clearly and distinctly. This makes watching TV an unclouded pleasure again.
How the TV Hearing Aid Works
The OSKAR TV Hearing Aid is specially designed for people with hearing problems to experience TV in full sound quality again. The system consists of a transmitter (base station) and a receiver (speaker) connected via a wireless link. Simply connect the base station to your TV via a 3.5mm audio jack or optical audio output and position the portable speaker near you.
Thanks to the dialog amplification of the TV hearing aid, understanding speech while watching TV is made easier. The loudspeaker selectively amplifies the important sound frequencies for clear reproduction of conversations and speeches and filters out disturbing noises.
With different hearing profiles, you can adjust the sound individually and set it to a volume that is comfortable for you. Other people in the room are no longer disturbed.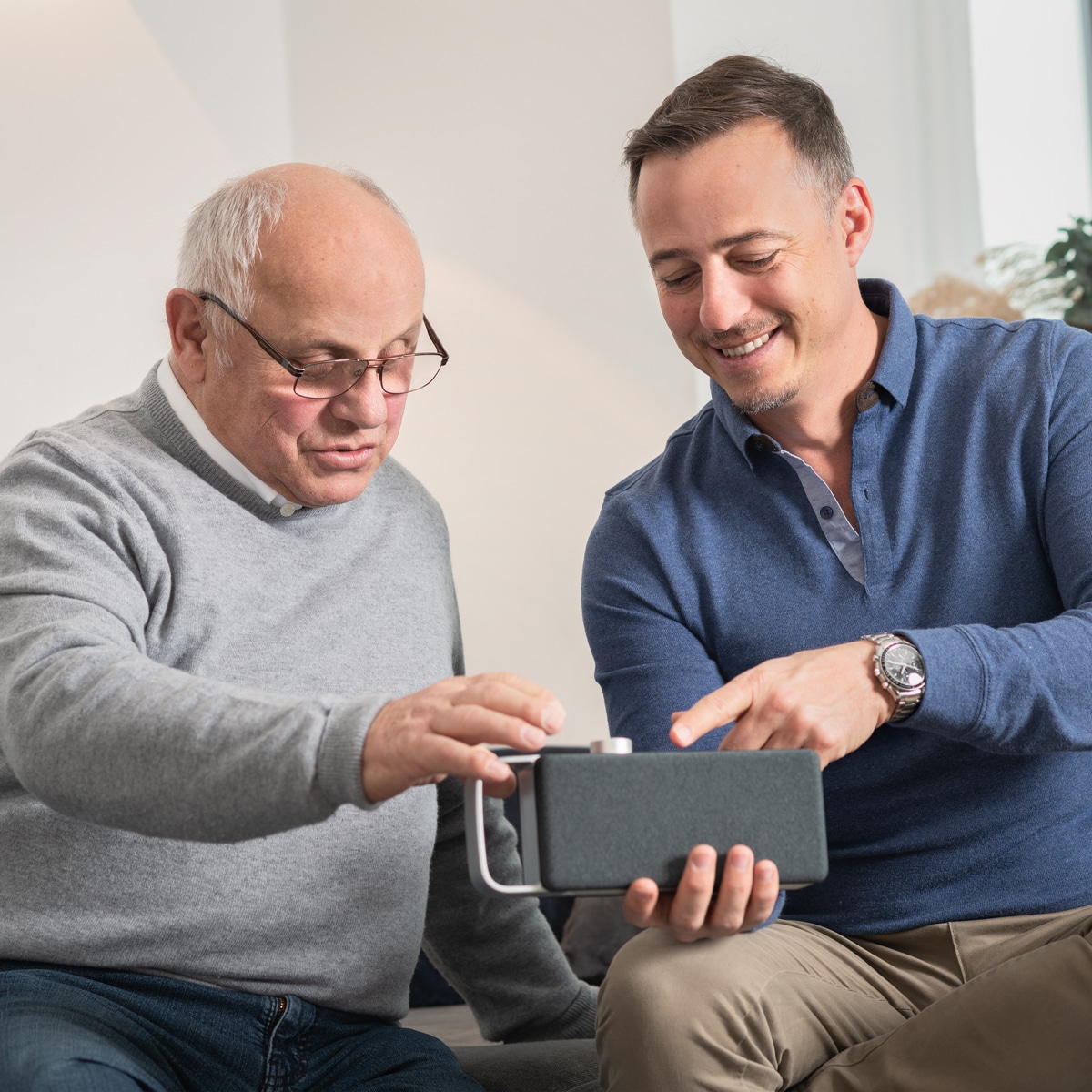 (CEO & Founder, Faller Audio)
Finally having fun watching TV again
The story behind the OSKAR TV hearing aid
Marcell Faller, founder of faller audio, developed the OSKAR TV hearing aid to make television accessible again in full sound quality for people who are hard of hearing.
The personal motivation for this invention was his father, who could no longer enjoy television due to hearing problems. Understanding the dialogues in particular became increasingly challenging for him and quickly led to exhaustion. In order to hear the sound better, he increased the volume of the TV, but this resulted in other family members feeling disturbed.
Because hearing aids or other aids such as sound bars were not a solution, since they also only make the TV sound louder, the idea for a hearing amplifier for TVs was born, which brings the speech-optimized TV sound directly to the listening position for older people and the hearing impaired.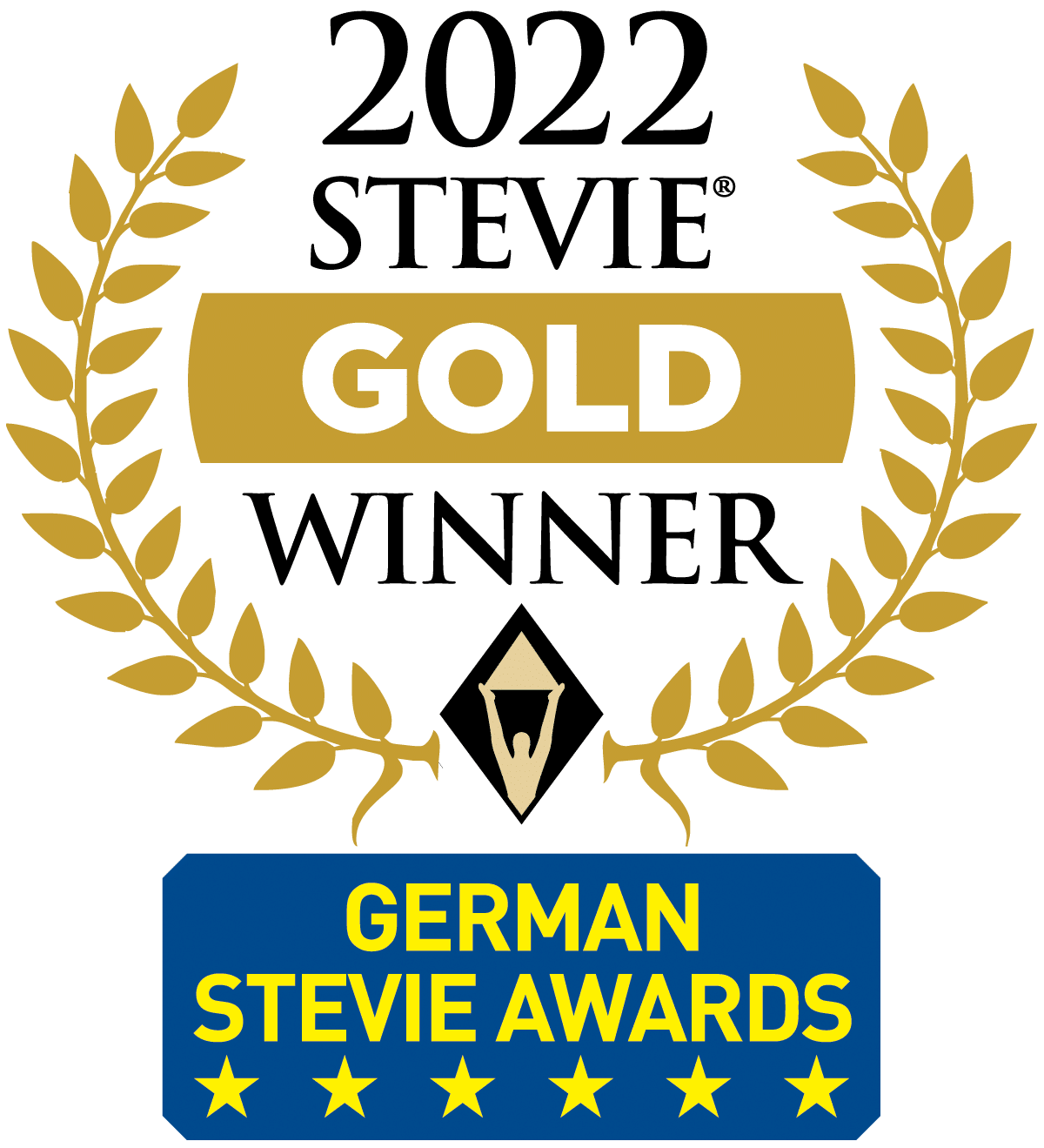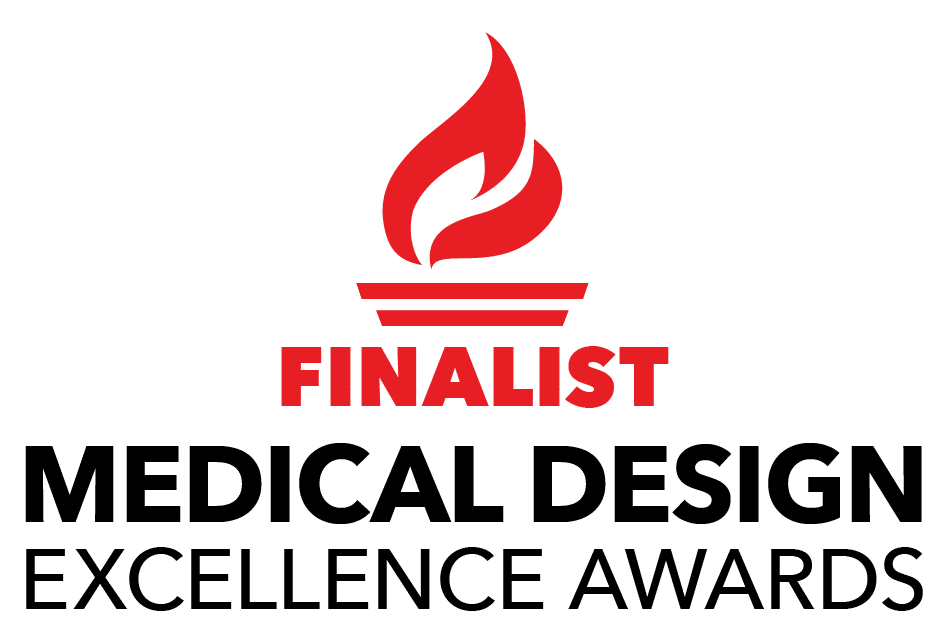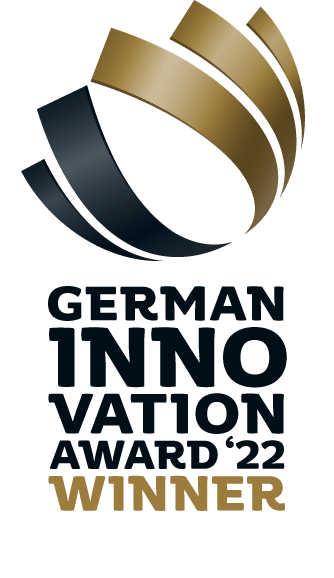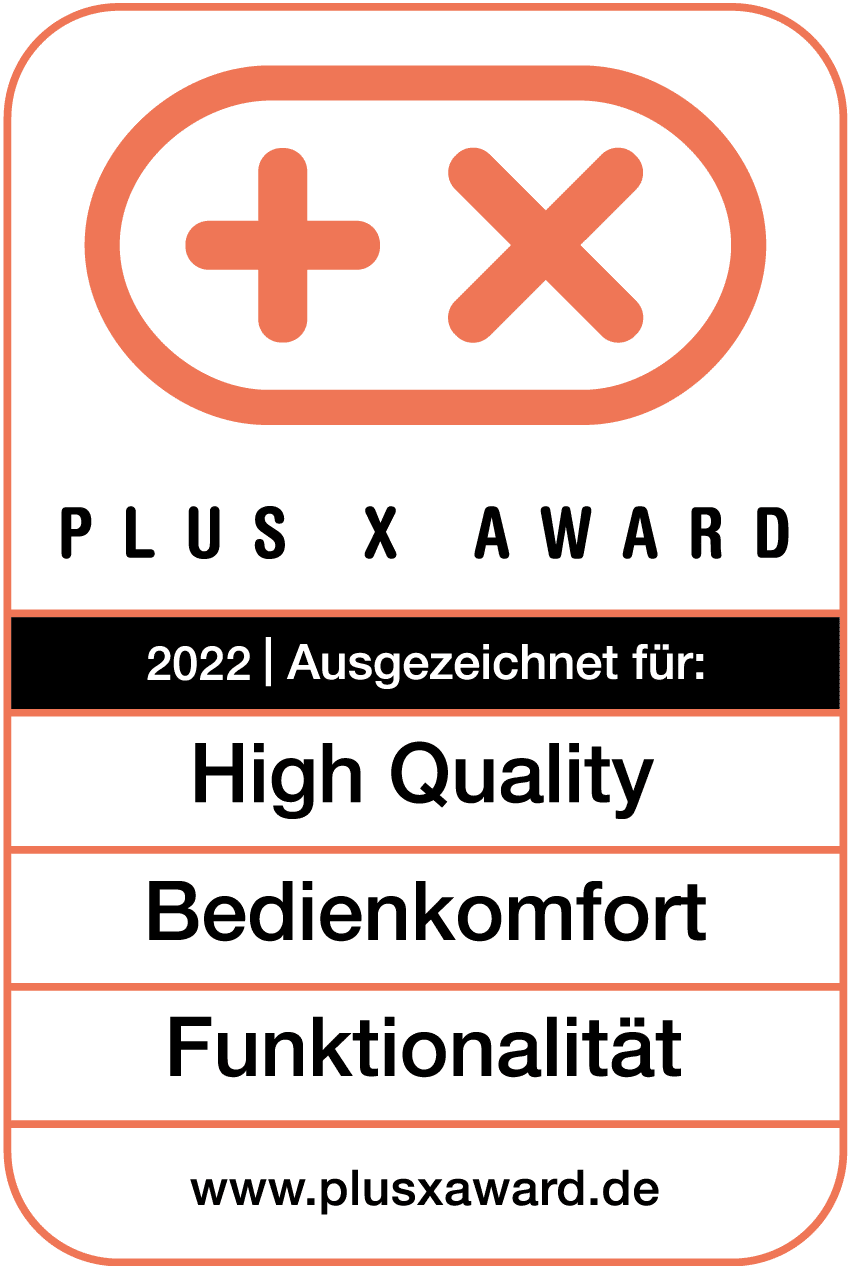 Strong concept: Innovative technology and simplest operation
The OSKAR TV hearing aid impresses with its innovative technology, which faller audio has developed in recent years together with international research companies from the field of hearing acoustics, and especially together with hearing-impaired people. The special voice optimization feature enables users to hear dialogs clearly again. It analyzes the frequency bands in the TV's sound that are important for speech, while disturbing background noise is dynamically filtered out and minimized.
Connecting and operating the device is child's play, because we have deliberately avoided unnecessary functions here. Easily connect OSKAR to your TV without having to bother with complicated settings. The wireless speaker receives sound wirelessly from the transmitting part connected to the TV. An on/off knob with integrated volume control and a voice filter button make for easy, intuitive handling.
The OSKAR also impresses with its appealing, minimalist design. The housing is made of high-quality aluminum. Dirt-repellent speaker covers protect your OSKAR from dirt and damage, while a surrounding rubber coating ensures a secure stand. A convenient carrying handle allows you to listen to TV sound wherever you need it in your home. For undisturbed TV enjoyment, your OSKAR has an additional headphone jack. This means you can also listen to the voice-operated TV sound via headphones.
Portable TV Hearing Aid
With dialogue clarifying technology
269,00 €
Incl. VAT & free shipping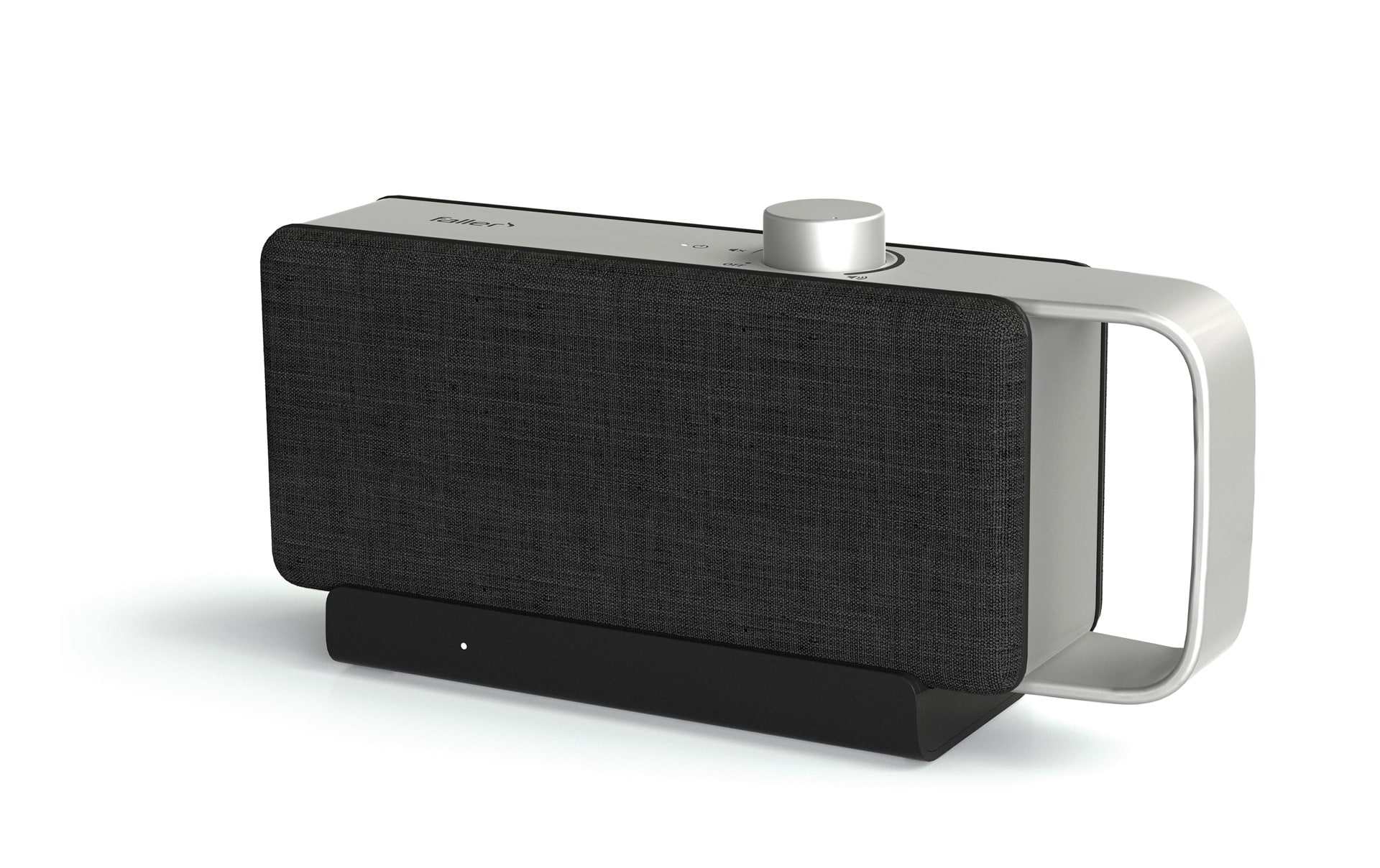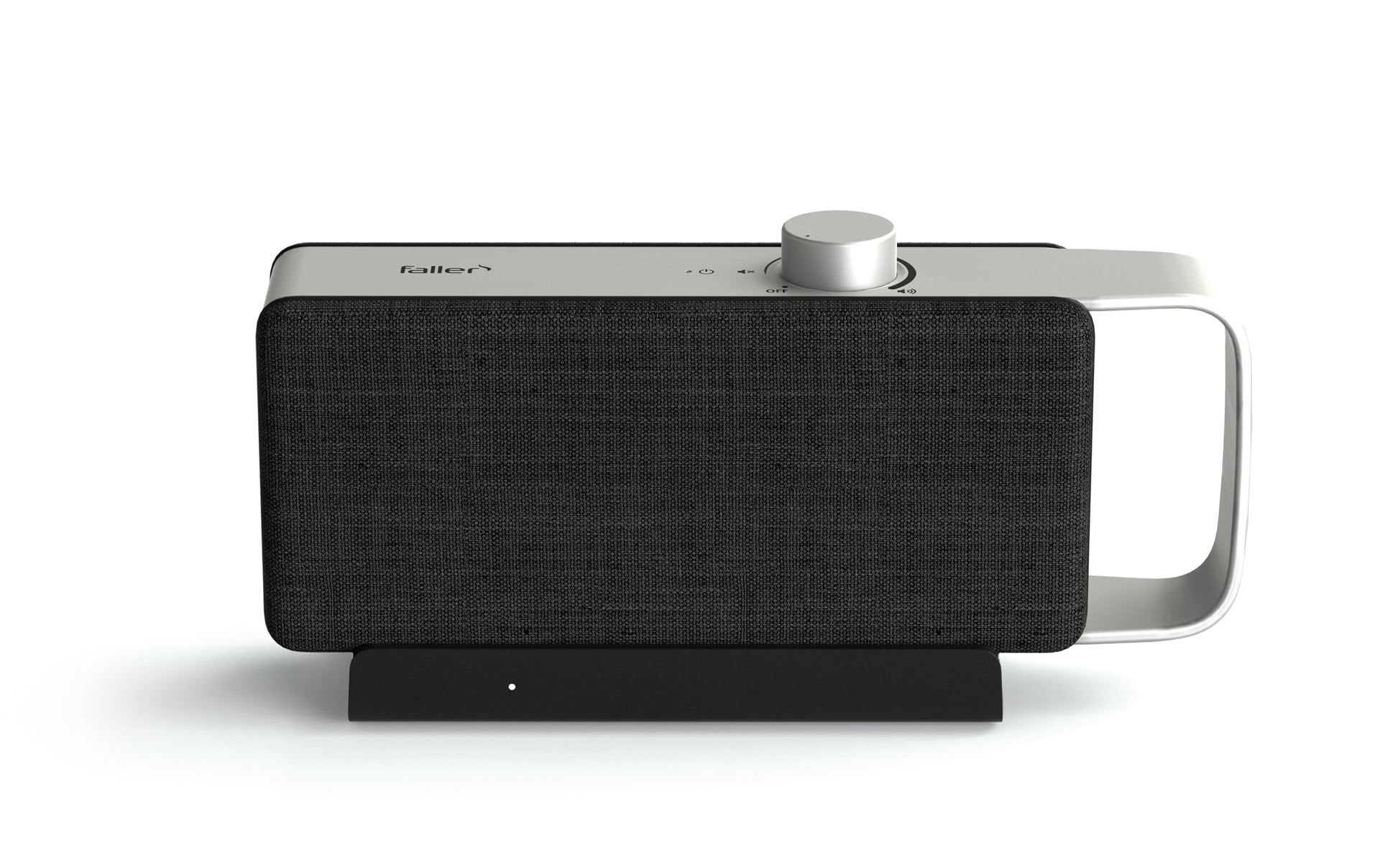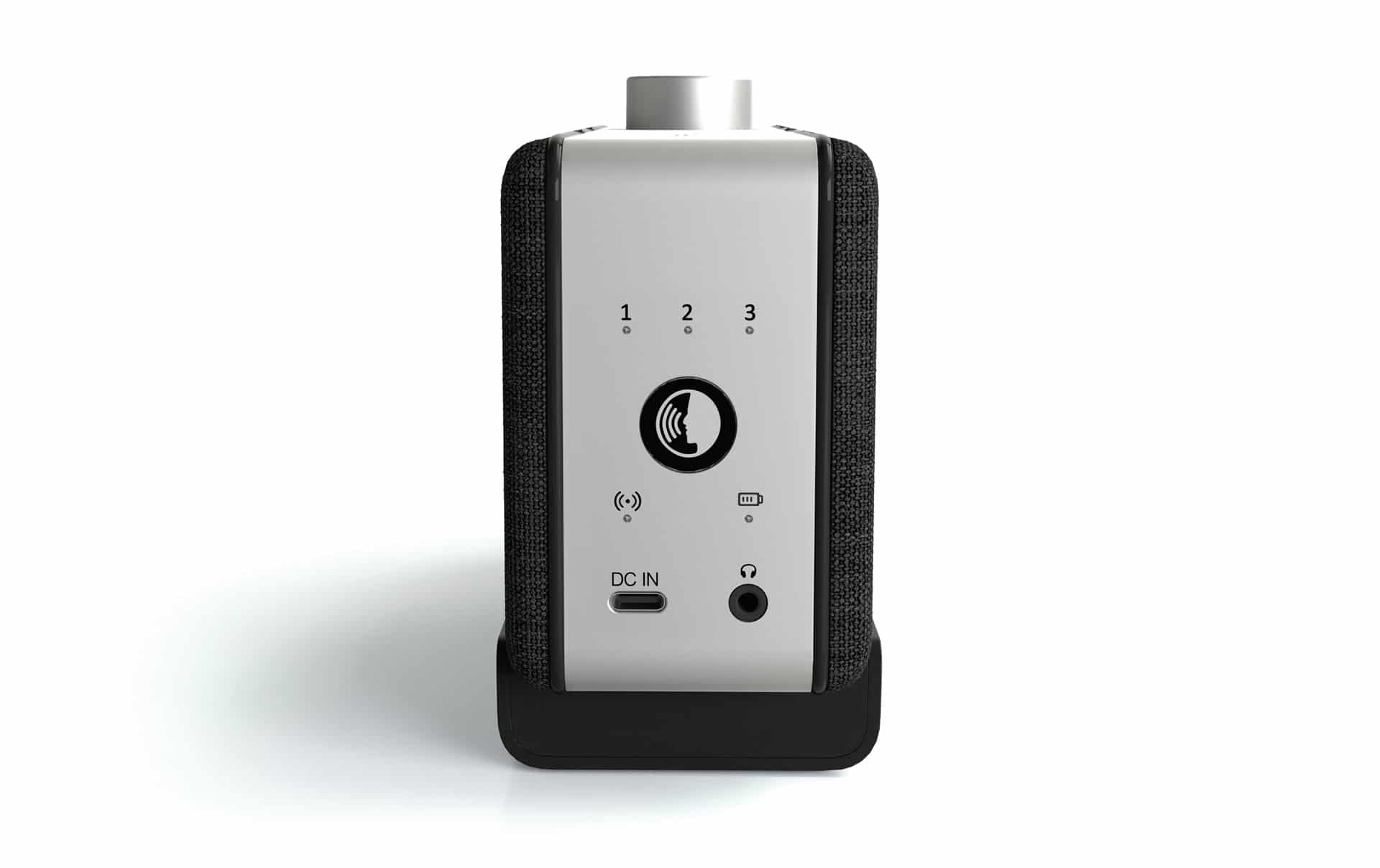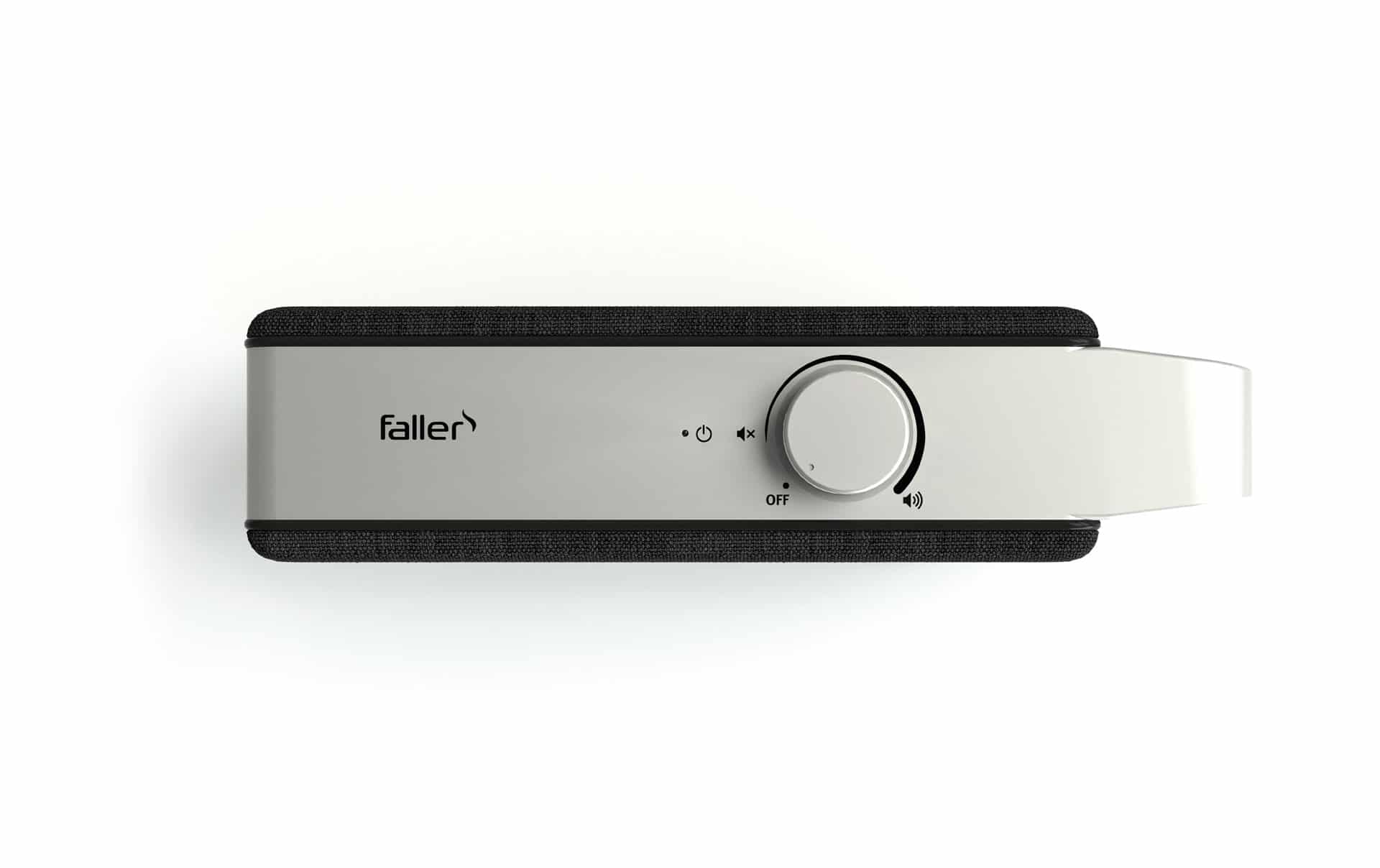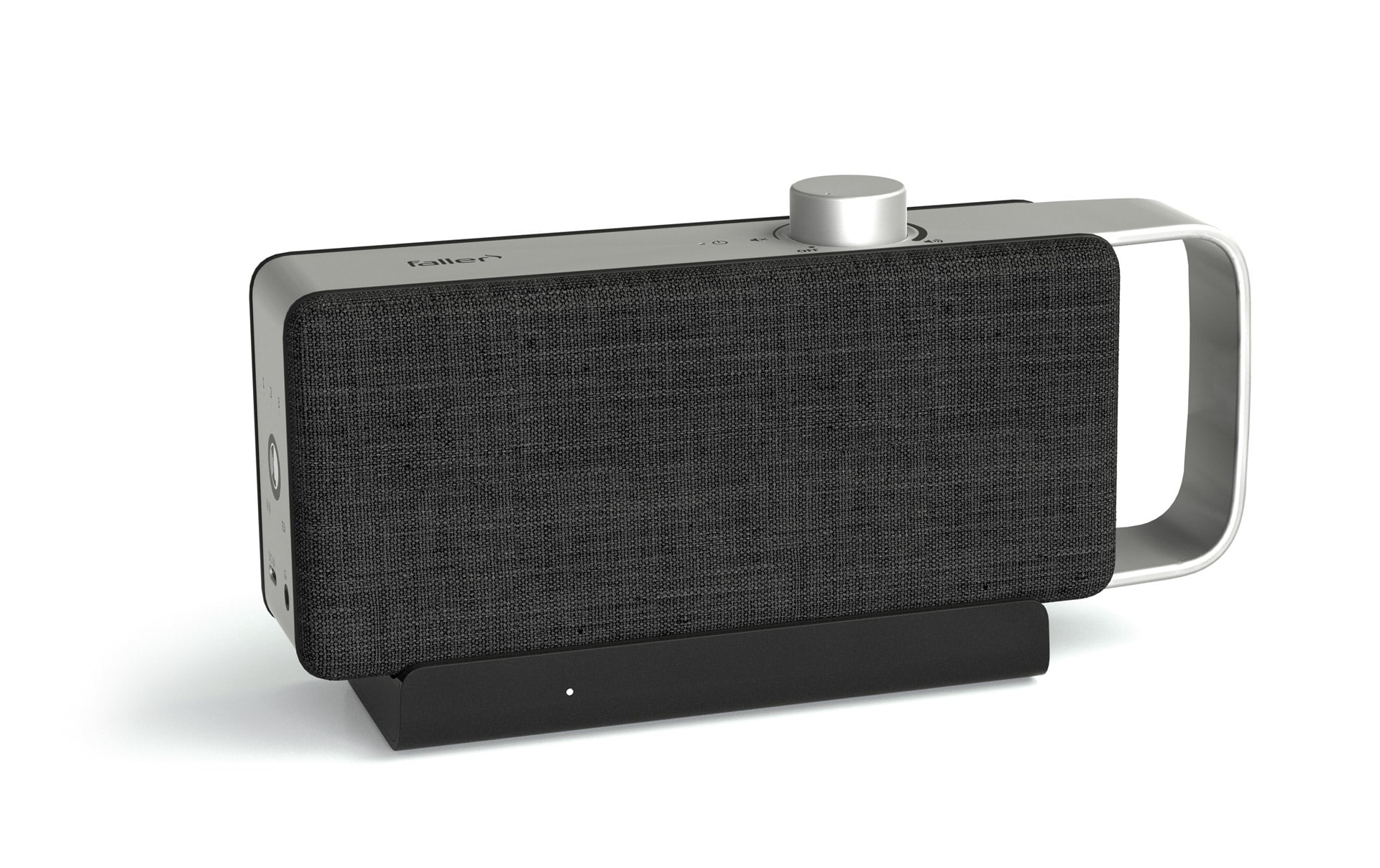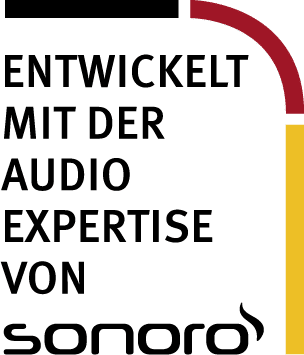 Delivery time 2-3 workdays
Free delivery within Germany
The advantages of the OSKAR TV hearing aid at a glance
Advanced technology, elegant design, simple operation and practical handling - the TV listening aid OSKAR offers many advantages:
Unlimited freedom of movement
Thanks to the wireless connection, you can move freely around the room.
Long range
With a range of up to 30 meters, the signal is transmitted without interruptions.
High compatibility
The TV sound amplifier is compatible with all TV sets that have an optical digital or a 3.5 mm audio output.
Simple handling
The TV hearing aid is simple and quick to install, and thanks to its ease of use, even elderly people or people with impaired vision can use the device.
Individual hearing
The TV sound processor offers three different speech filter settings to accommodate individual listening preferences.
Usability with hearing aids
Even if you wear hearing aids, you can easily use OSKAR as an auxiliary TV speaker.
Comfort
With a convenient handle, you can enjoy the TV sound throughout the apartment.
High flexibility
The practical format and robust design make the TV hearing aid the ideal companion for on the road - whether on vacation, camping or in a hotel.
Aesthetic design
Thanks to its "simple" design, the TV sound amplifier visually fits into almost any interior design concept, from classic to modern.
Headphones
For undisturbed TV enjoyment, the TV sound processor can also be used with headphones. The voice optimization makes every word more understandable.
Long battery life
Thanks to the integrated high-performance lithium-ion battery, OSKAR has a battery life of up to 16 hours.
* After purchase you have the right to cancel the contract within 30 days without giving any reason (instead of the statutory 14 days).
** Effective annual interest rate of 0.00% for a term of 12 months corresponds to the borrowing rate of 0.00% p.a. Creditworthiness provided. Partner is Santander Consumer Bank AG. The stated rate refers to the most favorable product variant.
Frequently asked questions about the TV hearing aid