Finally understand the TV again with OSKAR
OSKAR BRINGS SPEECH-OPTIMISED TV SOUND DIRECTLY TO YOUR LISTENING LOCATION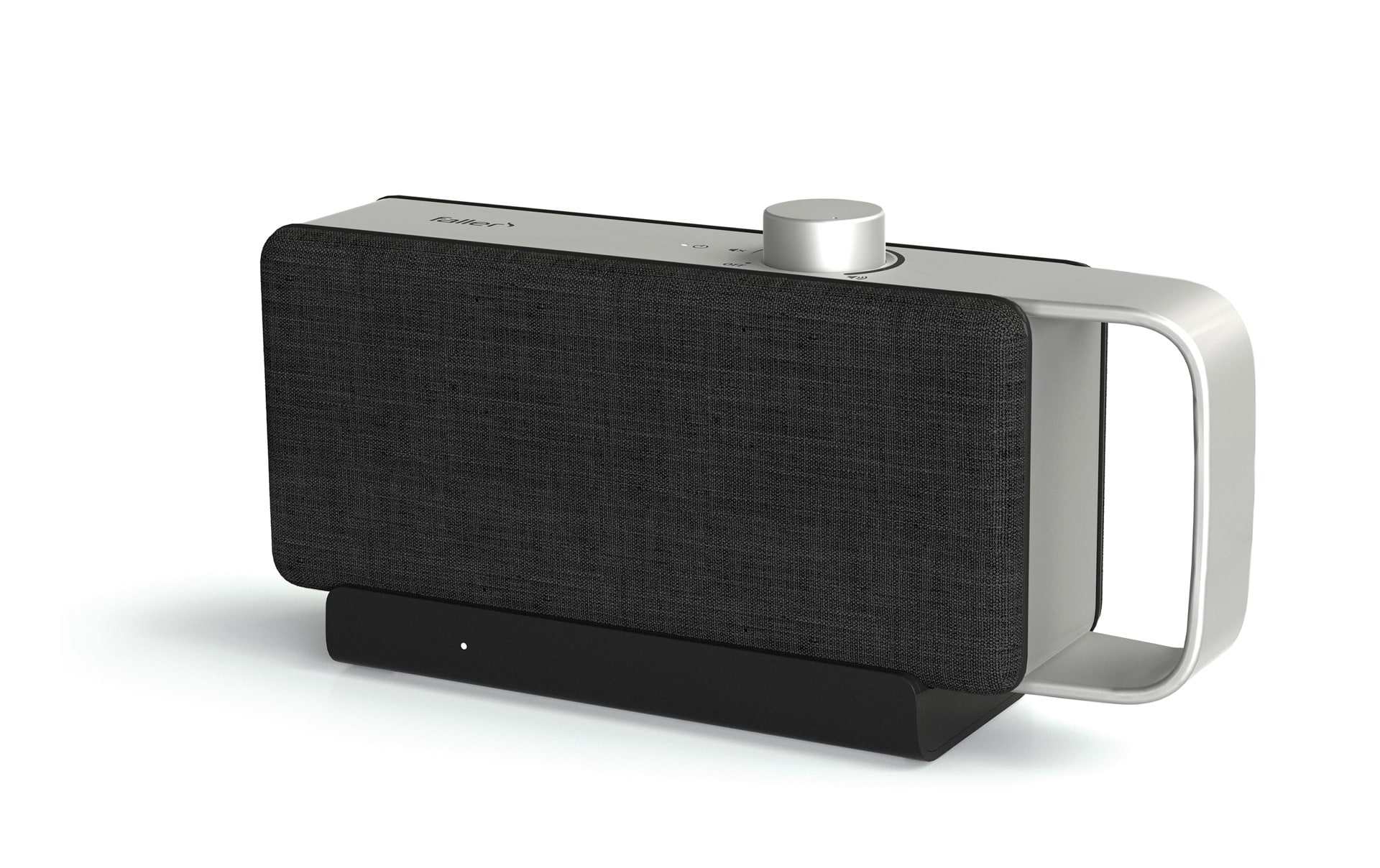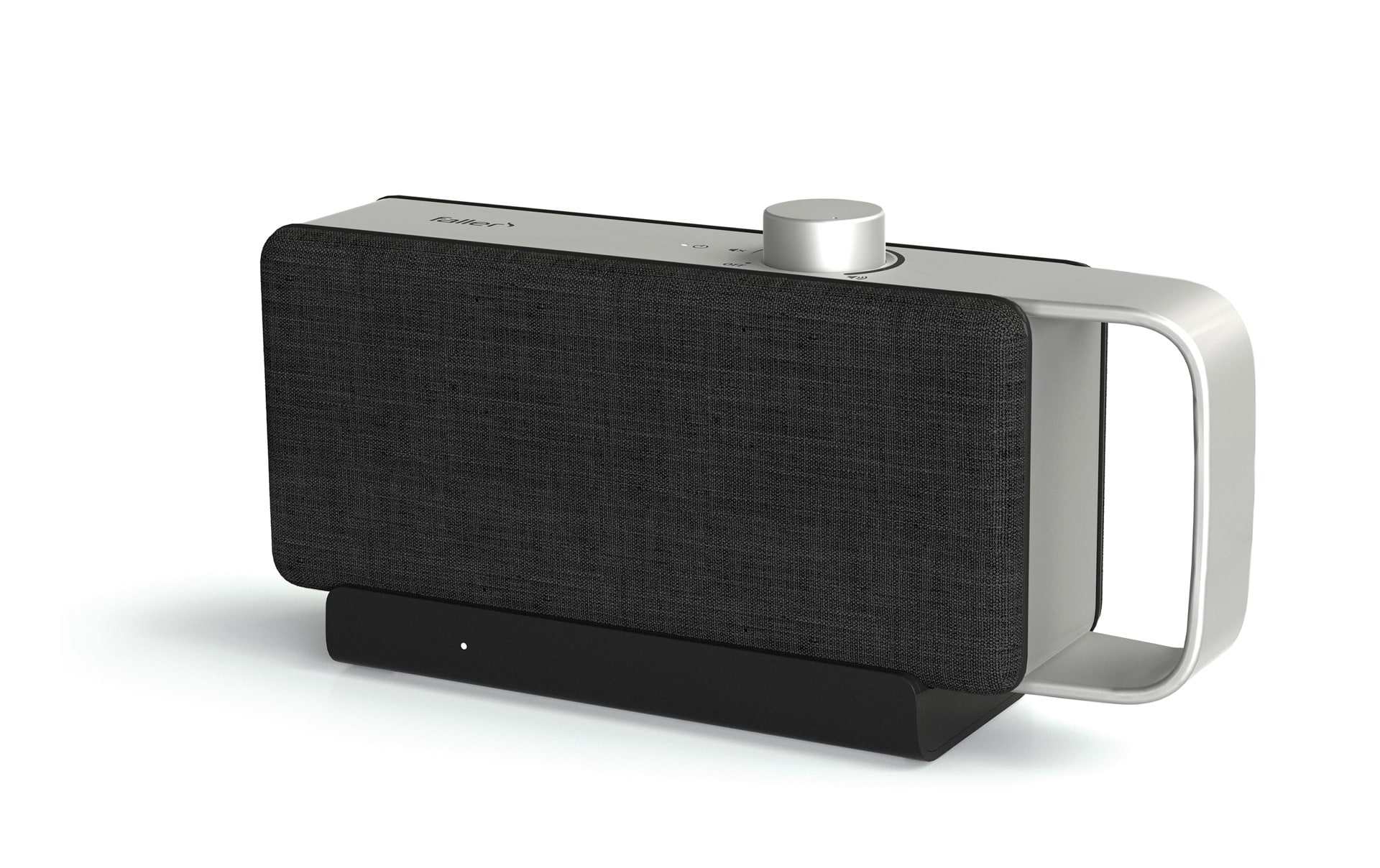 Portable TV Voice Enhancer
With dialogue clarifying technology
Are you annoyed by dialogue that are difficult to understand and by background noise that is far too loud when you are watching TV in a cosy atmosphere? Perhaps even family members, friends or neighbours complain frequently about the TV volume being too high and thus disturbing? If you are also struggling with hearing loss, the frustration of not being able to hear the TV properly is great. With OSKAR, you can finally hear and understand your favourite movies, TV series or entertainment programmes again.
Great technology made simple
OSKAR BRINGS YOU THE VOICE-OPTIMISED TV SOUND DIRECTLY TO YOUR LISTENING LOCATION
UNDERSTANDING DIALOGUE BETTER THANKS TO AN INNOVATIVE VOICE OPTIMISATION TECHNOLOGY
---
Portable TV Voice Enhancer
With dialogue clarifying technology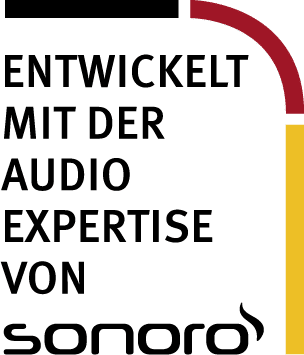 269,00 €
Incl. VAT & international shipping
269,00 €
Incl. VAT & free shipping
Delivery time 2-3 workdays
Free delivery within Germany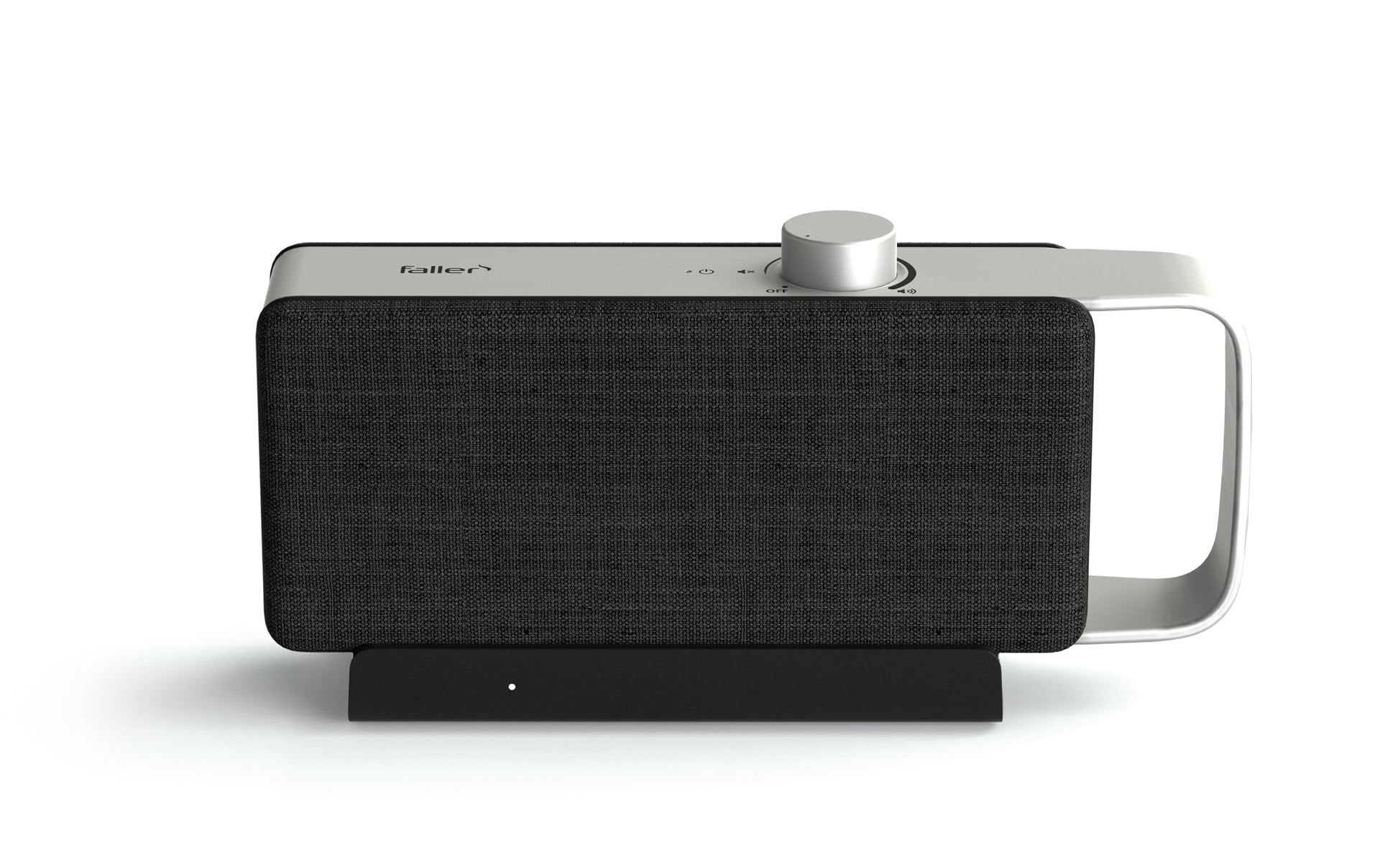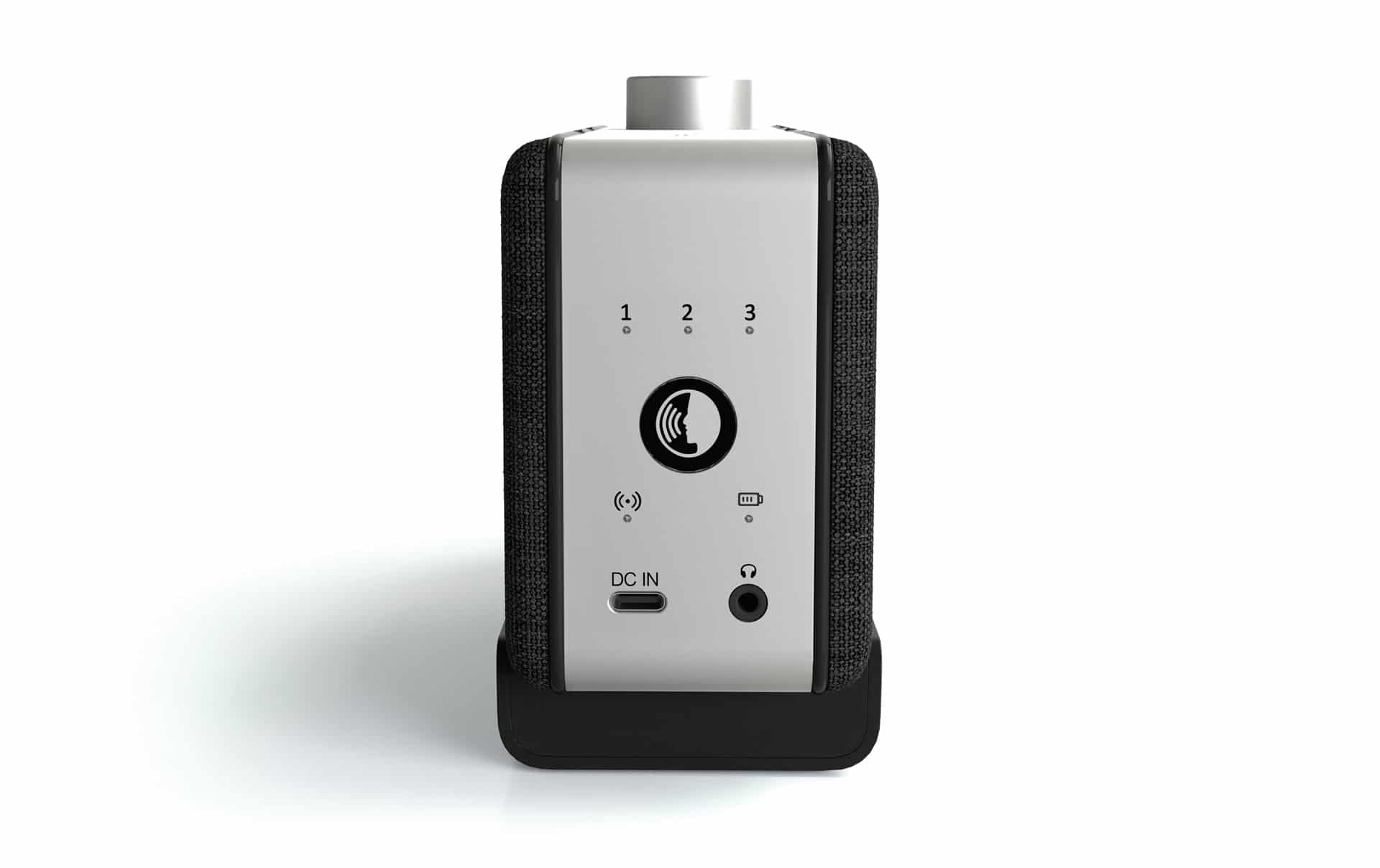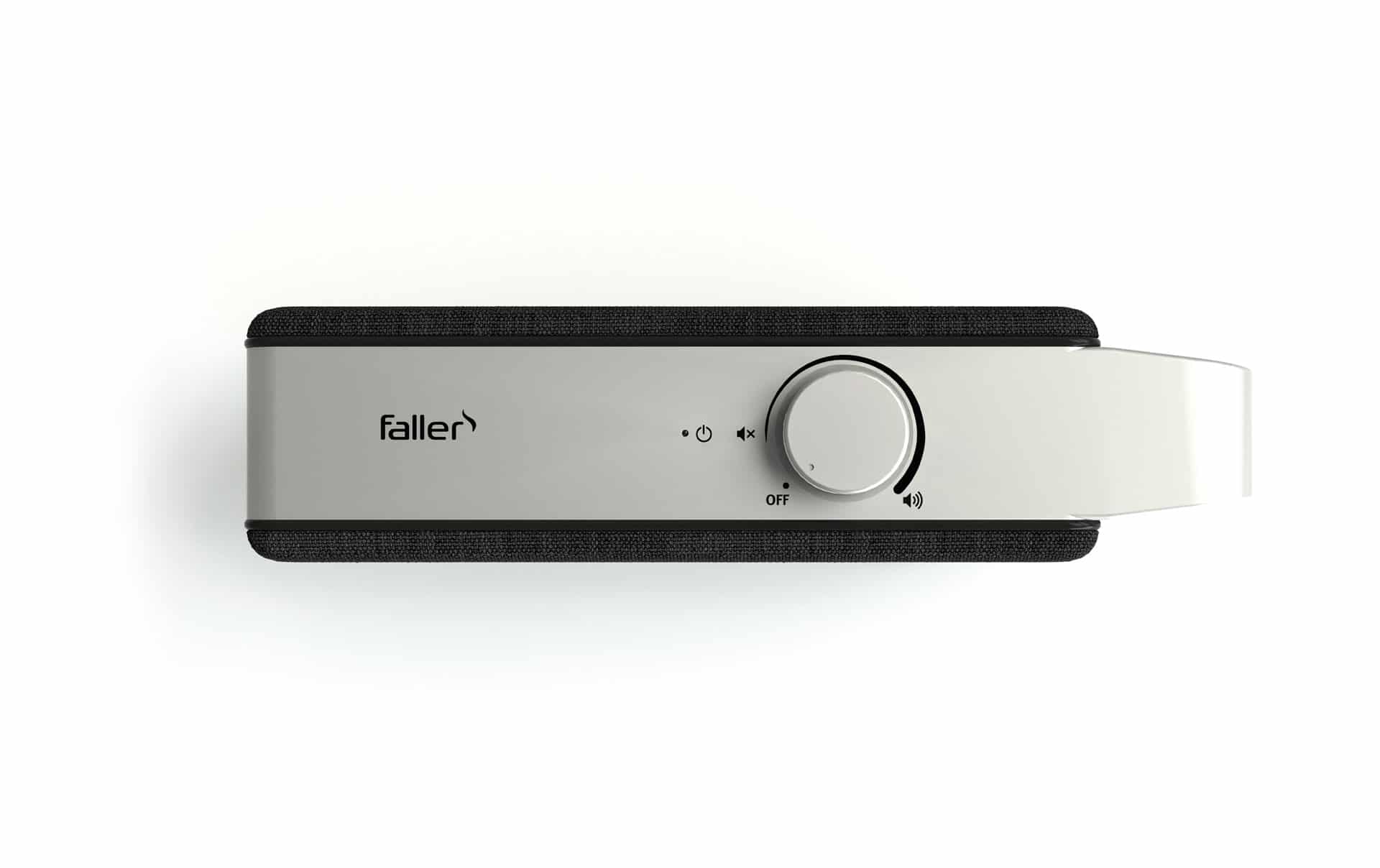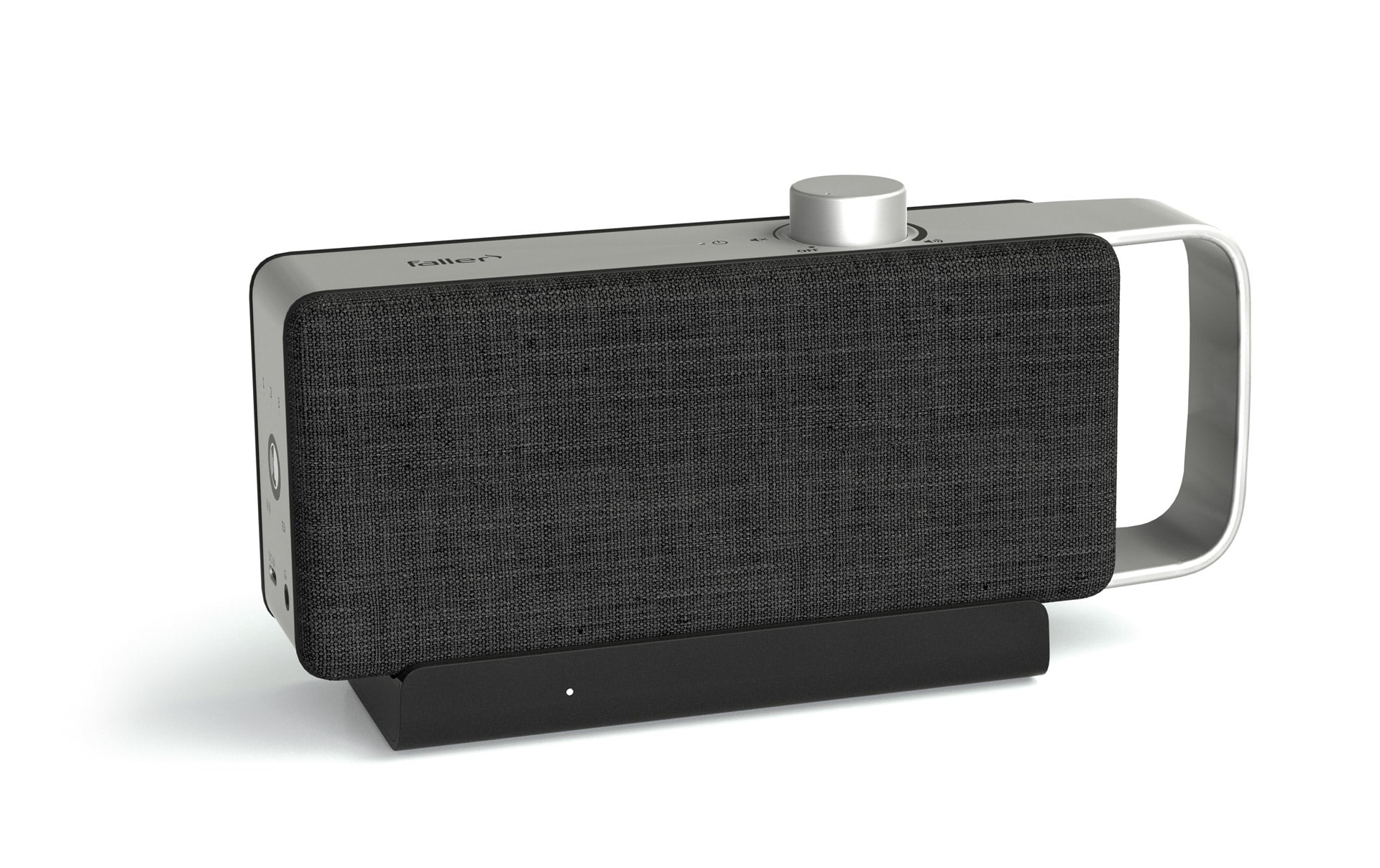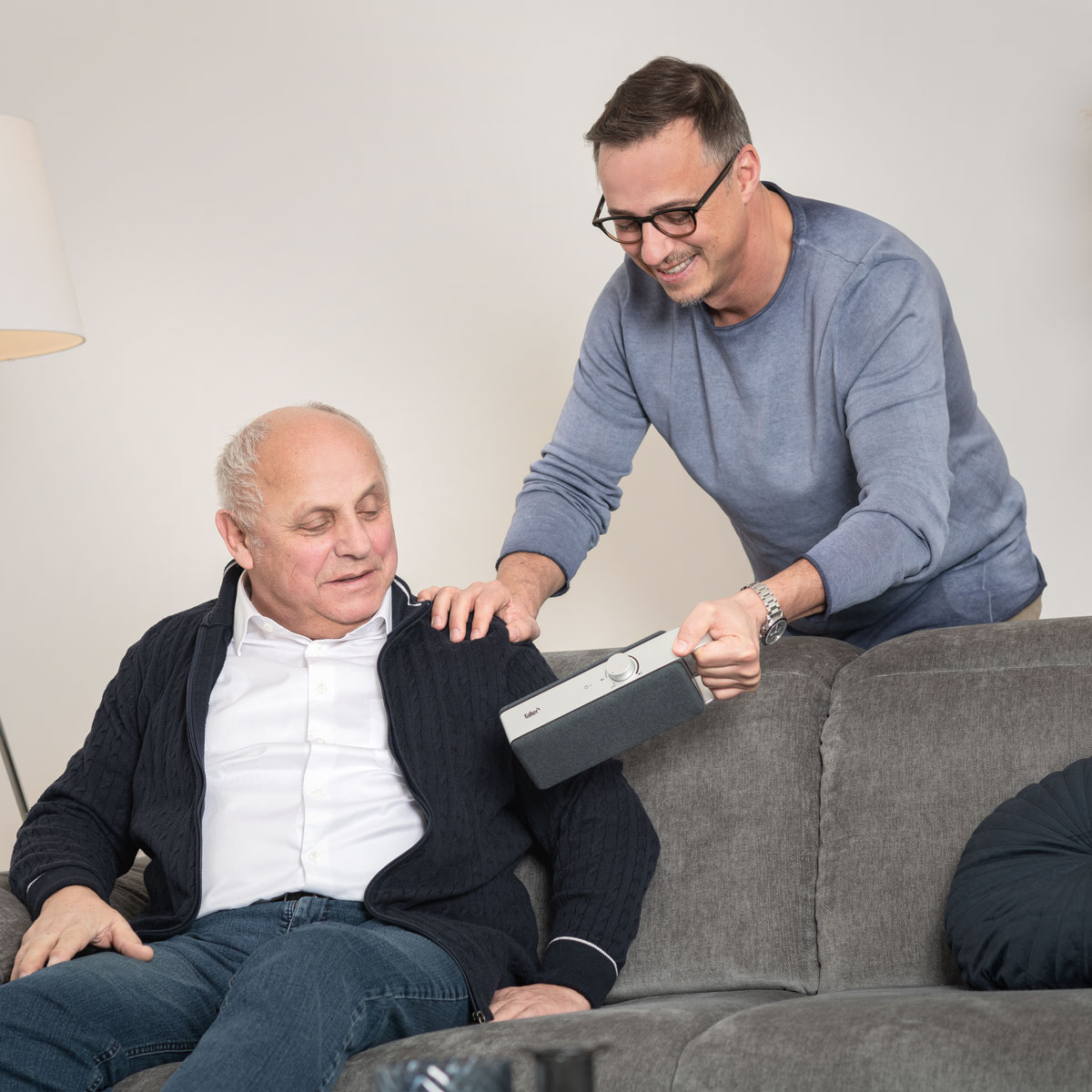 (CEO & Founder, Faller Audio)
Because the TV was no longer understood
I developed OSKAR for my father so that he can watch TV as carefree as before, despite his hearing loss. You too can enjoy this quality of life. I wish you many wonderful TV moments.
The TV Hearing Amplifier spares me from wearing my hearing aids while watching TV

I have been hearing impaired for a long time and have great difficulty understanding the speech on TV - despite hearing aids. And in addition, the room acoustics are miserable. Now the OSKAR is next to me and the problems are - no, not completely gone, but significantly less - without hearing aids. OSKAR is super!
That can be heard

OSKAR the TV listening amplifier has exceeded the expectation. If you leave the sound from the TV set (not an old set) on and switch OSKAR to it, the difference in hearing quality is immediately noticeable. In our house, the TV is on mute. A second important part of the operation is that the location of OSKAR is absolutely flexible, not only in front of you on the table, you can put it next to you or hold it in your hand as needed, the listening quality is excellent.
Portable sound miracle

To get a clear 'voice' when watching TV, the TV sound amplifier OSKAR with its possibilities, is ideal for me. It is very well made, has a sufficient battery life and good transmission range. I can only recommend it !